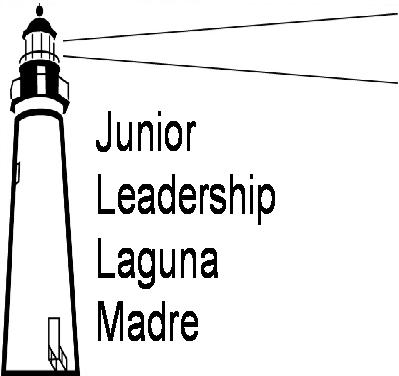 What is Junior Leadership Laguna Madre?
The mission of Junior Leadership Laguna Madre is to increase awareness of community needs, opportunities, problems and resources; and to develop the leadership concept of active involvement combined with integrity as an integral part of community responsibility.
Junior Leadership Laguna Madre is:
A fun way to learn more about the Laguna Madre area in 7 months than most people learn in a lifetime.
A tool for making long-lasting contact with current and future leaders of our community.
A fun lesson in leadership. Problem solving, brainstorming, consensus building and communication are topics covered in the course.
Junior Leadership Laguna Madre is a stepping stone to becoming a true community leader.
An exciting way for students to learn more about the community and how to become involved.
How does the program work?
Participants complete applications at the end of their junior year at Port Isabel ISD. Applications require parents permission to participate and approval from the high school principal.  The school district reviews the applications based on current school district criteria for participation in outside programs.
Applications are then forwarded to the Leadership Steering Committee to select 20 students.  The Steering Committee Application Selection committee blind reviews the applications based on weighted criteria in the order of Disciplinary Report provided by PI-ISD, Attendance Report provided by PI-ISD, Essay and Leadership Role.
Class topics include health services, media, emergency preparedness, tourism, government and STEM.
20 Years of Adult Leadership
After 20 successful years, the difficult decision was made to retire the Adult Leadership Laguna Madre program. The Steering Committee reviewed and discussed the program for 4 months before making the recommendation to retire the program. The SPI Chamber of Commerce Board of Directors, after great review and thought, voted to support the recommendation on June 14, 2016. The following are pictures of the 18 graduating classes. The 2008-2009 class was cancelled due to Hurricane Dolly, and the 2011-2012 was cancelled to give the Steering Committee the opportunity to re-evaluate the program in an attempt to increase participation.