In it's 12th year, the monthly "Coffee and Conversation" is designed to create opportunities for our Chamber members to meet and greet area leaders, public officials, and learn more about what is happening in our community, and opportunities available to our businesses. The program is held in a casual setting, over coffee and pastries, and is limited to one hour.  The program runs January through May and September through December.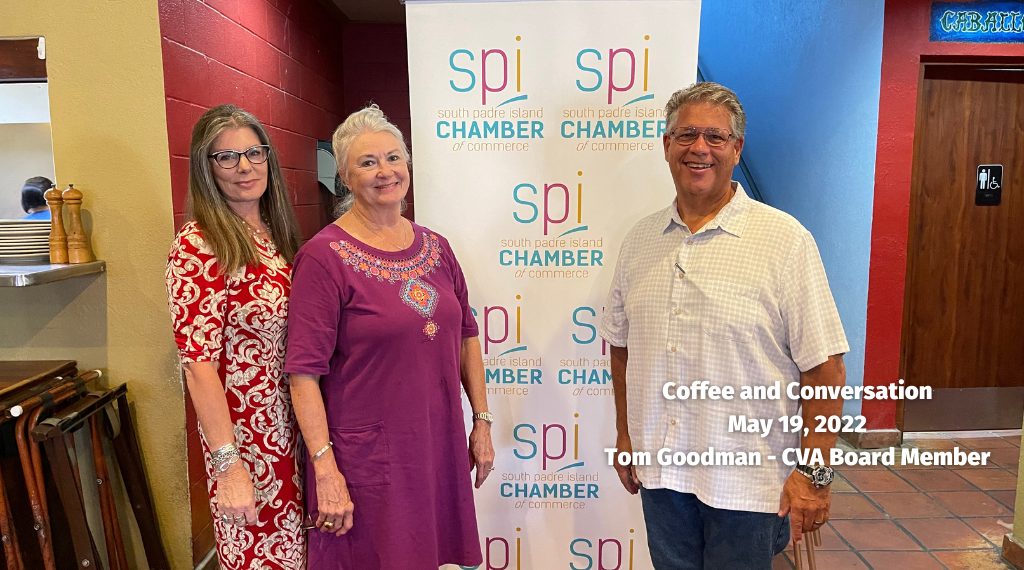 Coffee and Conversation - May 19, 2022
What Does Summer 2022 Look Like?
Tom Goodman - SPI Convention and Visitors Advisory Board Member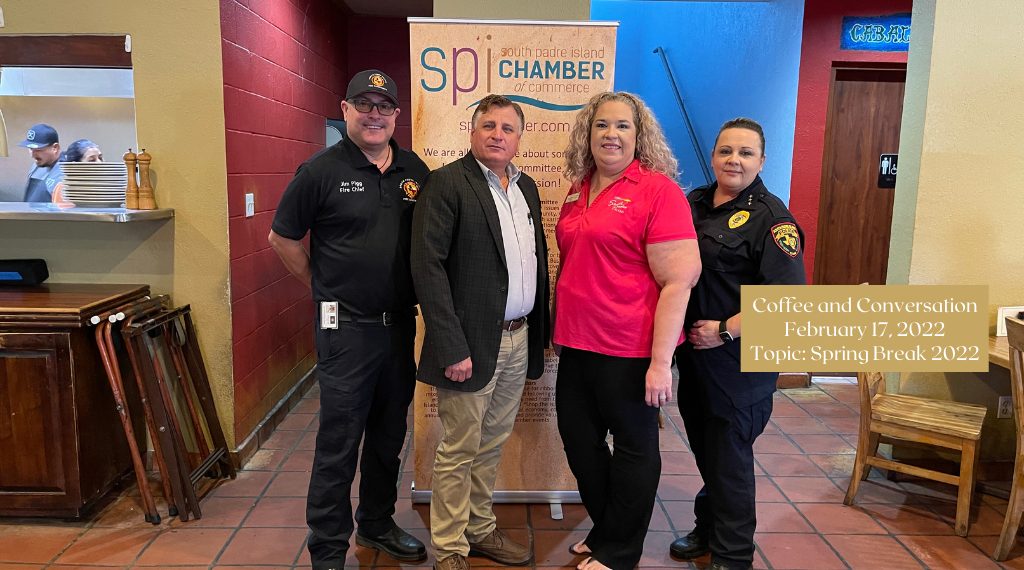 Coffee and Conversation - February 17, 2022
Spring Break 2022
Fire Chief Jim Pigg, City Manager Randy Smith, Interim CVB Director Lori Moore, Police Chief Claudine O'Carroll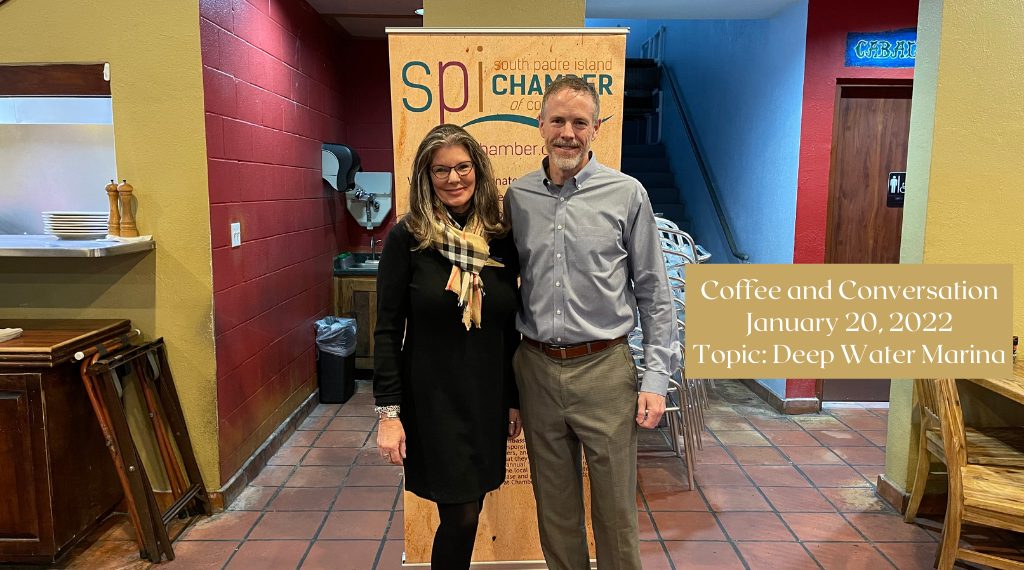 Coffee and Conversation - January 20, 2022
Greg Weykamp, Director of Design at Edgewater Resources