In it's 11th year, the monthly "Coffee and Conversation" is designed to create opportunities for our Chamber members to meet and greet area leaders, public officials, and learn more about what is happening in our community, and opportunities available to our businesses. The program is held in a casual setting, over coffee and pastries, and is limited to one hour.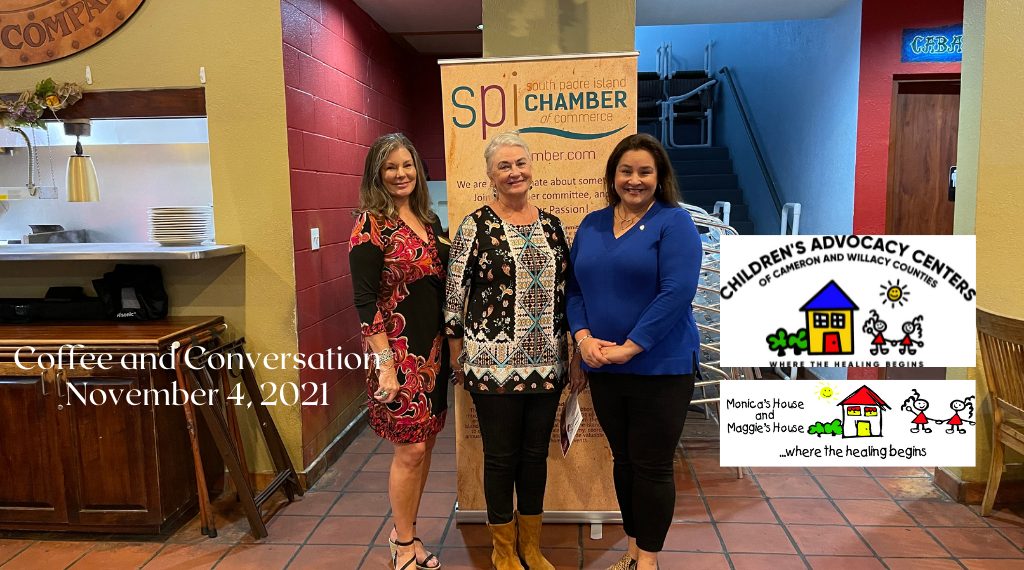 Coffee and Conversation - November 4, 2021
Debbie Rodriguez
Coffee and Conversation - October 14, 2021
Cameron County Judge Eddie Trevino, Jr.
speaking on County Bond Election
PI-ISD Superintendent Teri Capistran and CFO Christy Gonzalez
speaking on District Bond Election
Coffee and Conversation - September 9, 2021
The Good and Bad of Summer 2021
Jeri Garret - Retail, Mark Haggenmiller - Restaurant,
Gayle Hood - Real Estate, Wally Jones - Vacation Rental Management,
and Barry Patel - Hotel/Motel
Coffee and Conversation - April 15, 2021
Marv Esterly, Director of Aviation
Valley International Airport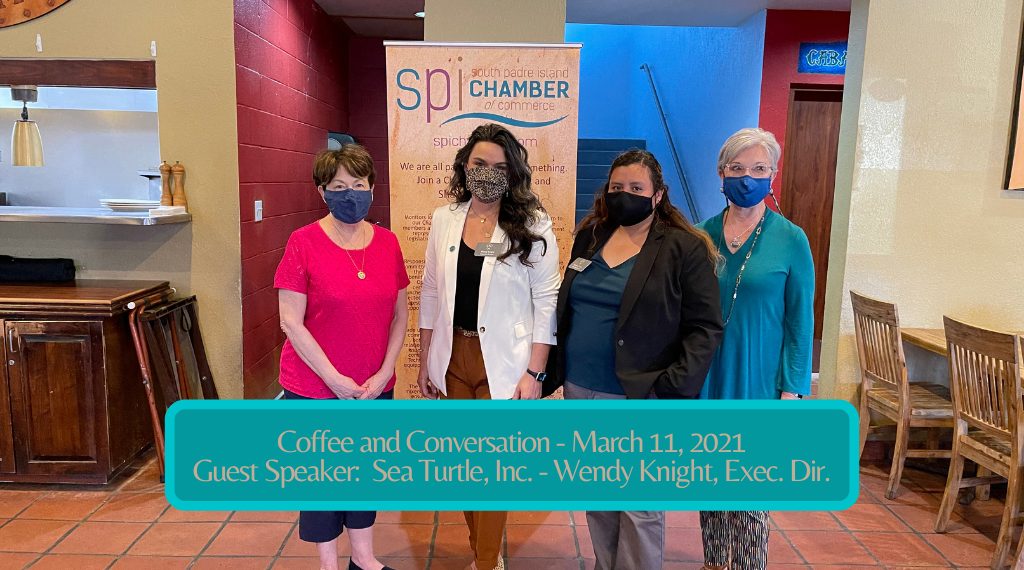 Coffee and Conversation - March 11, 2021
Windy Knight, Executive Director
Sea Turtle, Inc.
Coffee and Conversation - February 11, 2021
Randy Smith - City Manager, Police Chief Claudine O'Carroll,
Fire Chief Jim Pigg and CVB Executive Director Ed Caum