The 2022 Leadership Awards were presented at the Annual Membership Meeting held on November 1, 2022 at Isla Grand Beach Resort.
Directors Award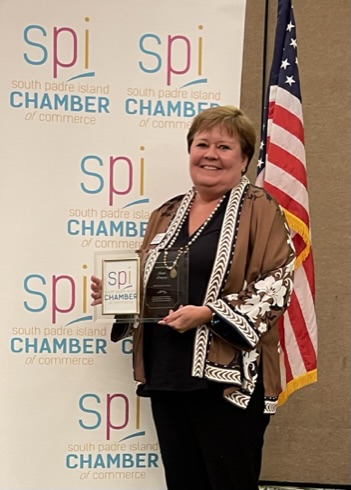 Jacqui Dempsey - Rio Grande Valley Abstract 
received the 2022 Director's Award.  Rio Grande Valley Abstract has been a faithful member of the SPI Chamber since 1994 and Jacqui Dempsey has committed her efforts to helping our community become a better place to do business.
She devotes much of her time by sitting on the Chamber Board of Directors where she also served as treasurer for the past two years.  She is an active member of the Governmental Affairs Committees, attends Chamber events supporting all businesses.  She has also been a faithful longtime sponsor of the Ladies Kingfish Tournament and the Gala Fundraiser.
Beginning in Fiscal year 2022, Jacqui began serving as President of the Board of Directors and we look forward to her leadership for years to come.
Ambassador Award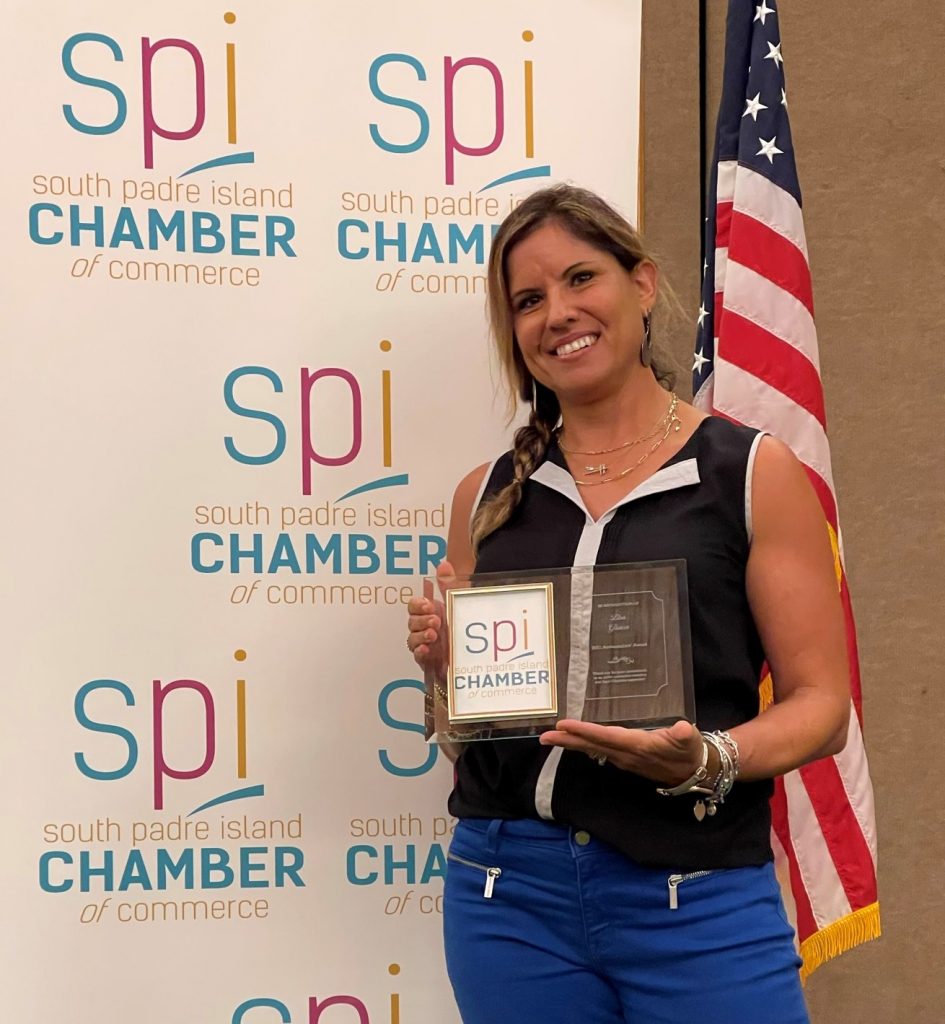 Lisa Graves - Isla Tours/Captain Murphy's Charters
This year's Ambassador's Award recipient serves on the Islanders Committee and has been a long time Chamber Member and a huge advocate for the Chamber. She is always willing to volunteer in any way for the Chamber and promotes membership to her business colleagues.
Community Partner Award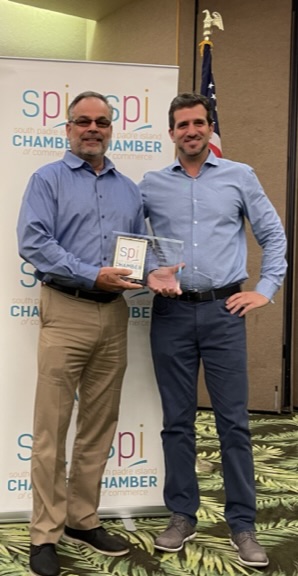 Valley International Airport
earned the Community Partner Award for being a huge advocate for South Padre Island and the Chamber.  The Director of Aviation, Marv Esterly is an active volunteer in the community and serves as President of the Board of Directors for the Birding and Nature Center.  They promote South Padre Island as a destination through welcoming visitors to the Rio Grande Valley with one of the largest digital boards around and they have supported the Chamber and our programs for many years.
We are proud to be a partner with Valley International Airport and would like to recognize their commitment to our business community and South Padre Island as a destination.
Kukui Award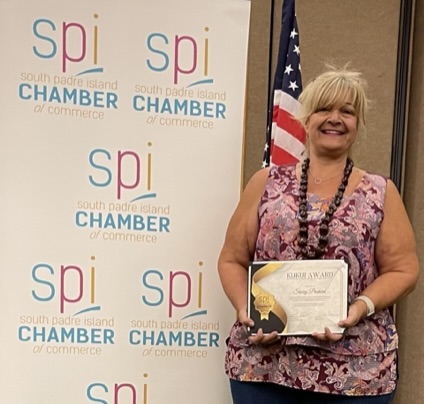 Sherry Pindard - Friends of Animal Rescue
was presented the 2022 Kukui Award.  Sherry has been an active member of the Chamber for many years.  She is a great advocate for the Chamber and an asset to our community.  She attends Chamber functions and is active on the Islanders Committee.  There is no question she is a light in our community.  As busy as she is, she will always take the time to help someone in need and do it with a beautiful smile.
Outstanding New Business Member Award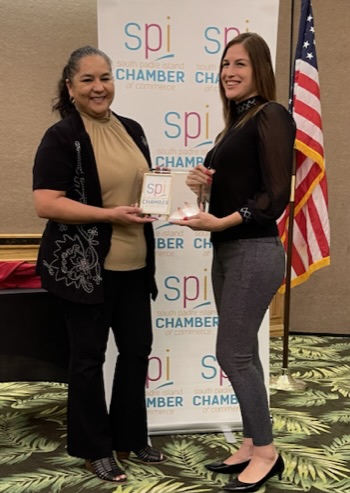 Exceptional Emergency Center
earned the honor of the Outstanding New Business Member Award.  Our Chamber believes it is important to recognize new members who fully utilize the benefits of their Chamber membership and who are committed to creating a strong and positive community presence.
Joyce Vasquez, Director of Marketing, has made it her mission to become an active Chamber member.  She has attended the 12@12 workshop to ensure the company takes full advantage of everything the Chamber offers, and brought Exceptional Emergency Centers in as a new Silver Sponsor for the 2021 Ladies Kingfish Tournament. We are proud to have Exceptional Emergency Centers as an active Chamber member and especially thank Joyce for her efforts to support and promote the SPI Chamber.
2021 - 2022 Committee Chairs
Javier CH Garza - Ladies Kingfish Tournament
Cristin Howard - Island Ambassadors
Alta Monroe - Government Affairs