The 2020 Leadership Awards were presented at the Annual Membership Meeting held on November 12, 2020 at Beach Resort South Padre Island.  Photography was done by Chamber member Life Signs Photography.
Directors Award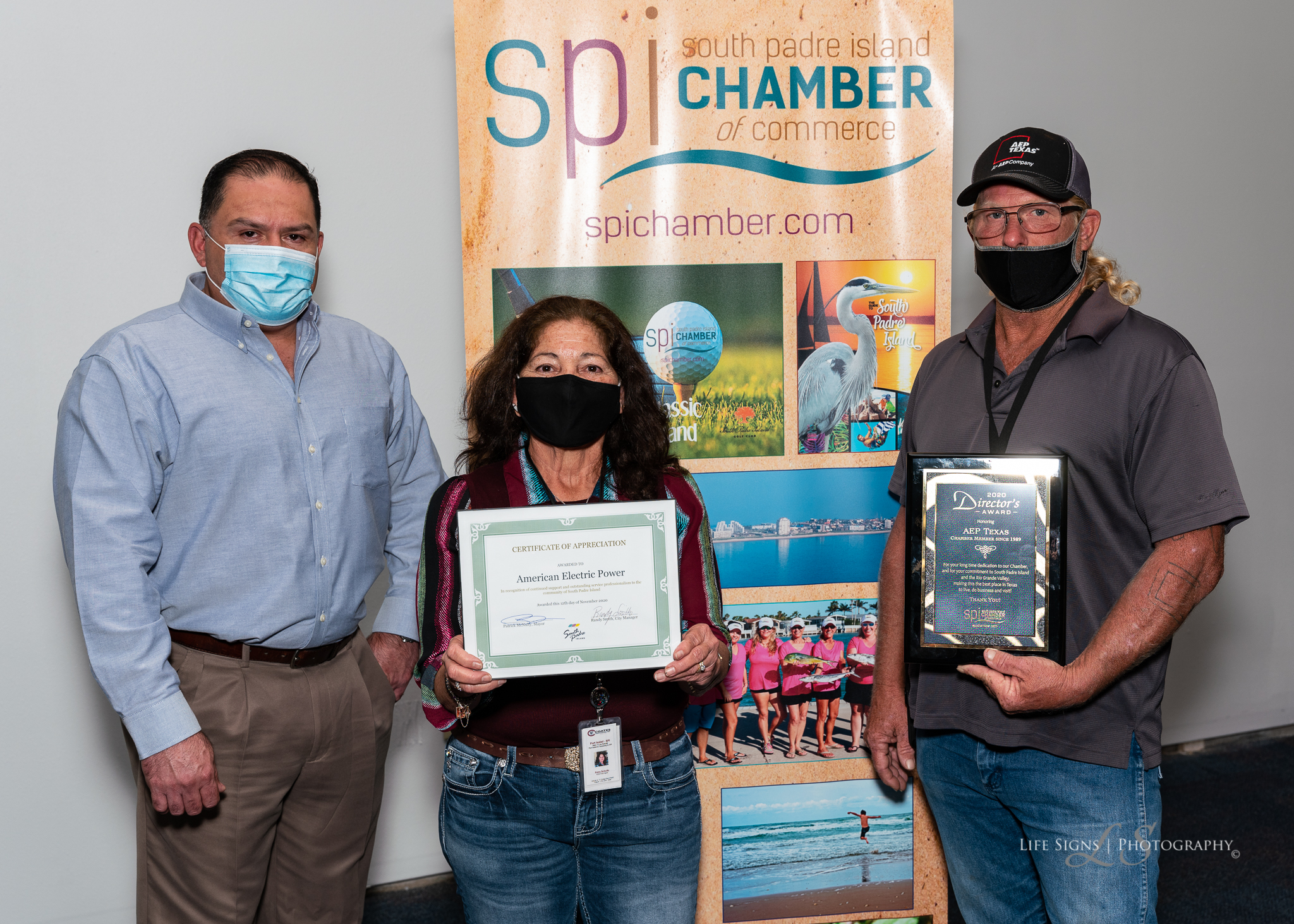 AEP Texas
received the 2020 Director's Award.  AEP Texas was one of the Chamber's Founding Members in 1989 and is a major sponsor for many of our Chamber events. AEP also donates to many of our Island non-profit organizations.  AEP Texas is currently investing in the future of the Island and the Laguna Madre area with transmission line upgrades.
Ambassador Award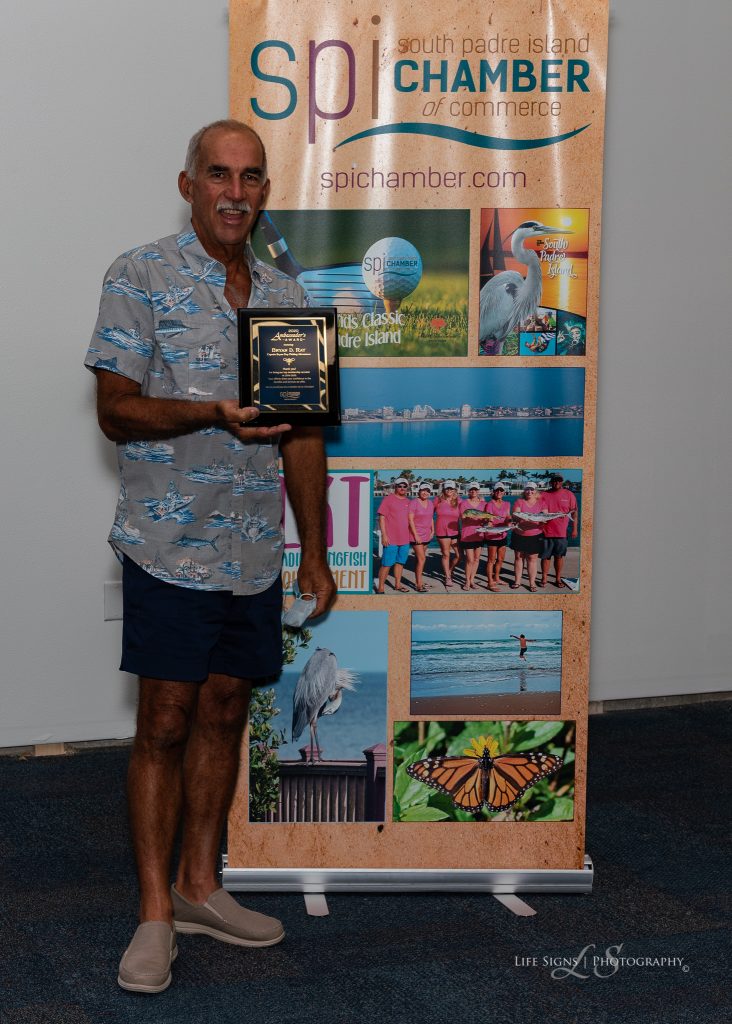 Bryan Ray
This year's Ambassador's Award recipient has promoted the benefits of the Chamber, attended numerous Chamber events and been a proponent for business growth and development for many years, and recruited the most new members this past year.  He also annually sponsors an LKT Trophy, advertises in the Chamber's Guide to South Padre Island, and he has participated in most every LKT tournament.
Community Partner Award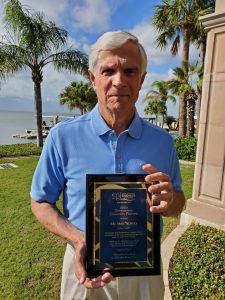 Max Nichols
was recognized for being a major sponsor of the Chamber's Ladies Kingfish Tournament, the recently founded SPI Wahoo Class fishing tournament, Friends of Animal Rescue and RGV Reef.  He has been an extraordinary benefactor to each of these organizations leaving an impact that will be benefitted from for years to come..
Kukui Award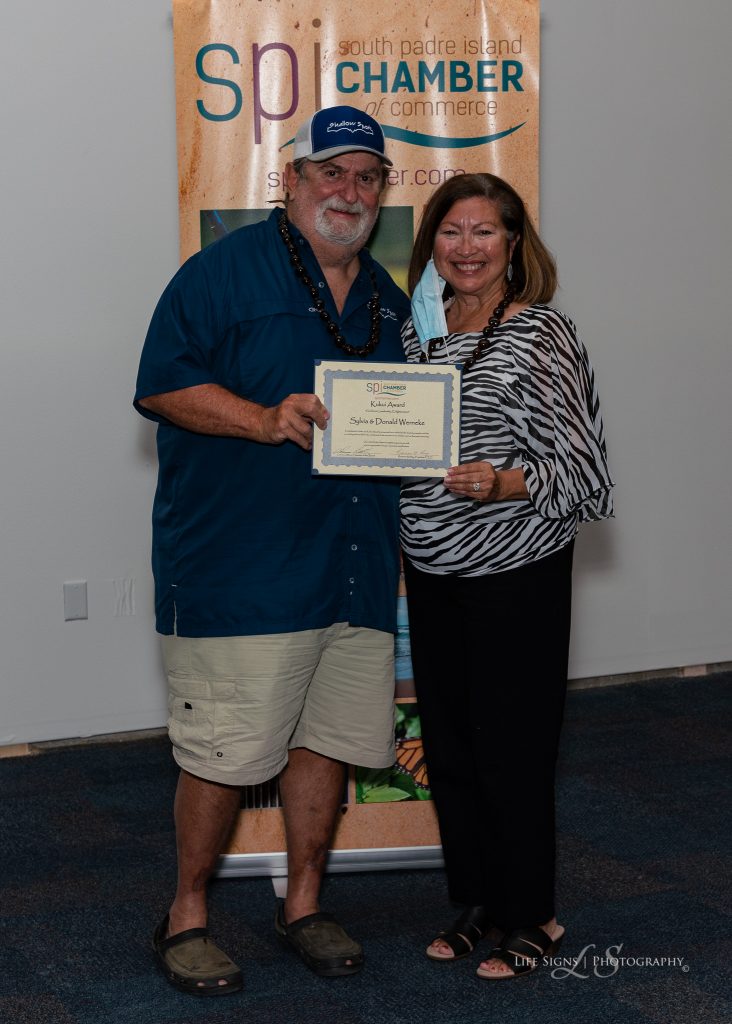 Donald and Sylvia Wernecke
were presented the 2020 Kukui Award.  Donald and Sylvia are tried and true supporters of our fishing community and our Ladies Kingfish Tournament. They have participated in all but one Ladies Kingfish Tournament in recent history. For many years they personally contributed to the LKT raffle and for the past two years have become "a force to be reckoned with" when it comes to gathering up donations for our renowned LKT Raffle. Not only do they gather donations BUT they also sell  hundreds of raffle tickets for us!
Outstanding New Business Member Award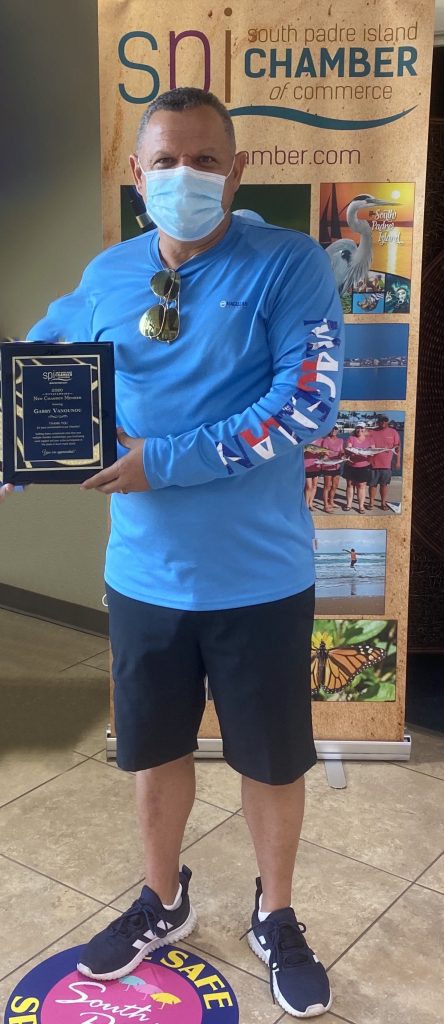 Gabby Vanounou
earned the honor of the Outstanding New Business Member Award.  In the Fall of 2019, Gabby joined the Chamber with NOT 1 BUT FOUR businesses - Beach Club, House of Cards, Ocean Motion and Surf's Up.  He is also an advertiser in the Chamber's annual Guide to South Padre Island, and as the Chamber began planning the 2020 Vegas at the Beach event, approached us about adding a poker tournament to the event.  Plans were in place, when the event was cancelled due to COVID-19.
2019 - 2020 Committee Chairs
Javier CH Garza - Ladies Kingfish Tournament
Alta Monroe and Janet Lockwood - Vegas at the Beach Fundraiser
Heather Scott - Leadership Laguna Madre
Cristin Howard - Island Ambassadors
Barbara Kowalski - Business Services
Alta Monroe - Government Affairs
Kyra Hudson - Education