Member Awards are presented at the Chamber's Annual Meeting in October each year.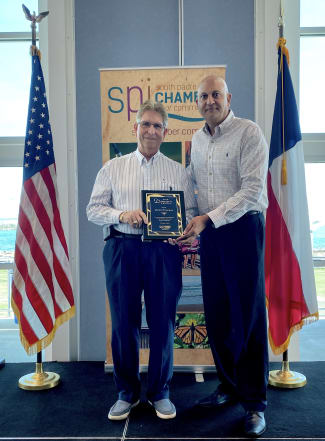 Directors Award
Mickey Furcron
received the 2019 Director's Award. Mickey, owner of Furcron, Inc. REALTORS® and Property Mgmt. Co., has been on South Padre Island as a resident and businessman for 29 years! He served as a Chamber Board member in the early 1990's until 1995 when he was elected as a Point Isabel Independent School District Trustee, where he served until last year.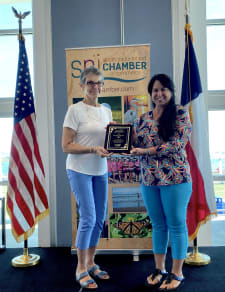 Ambassador Award
Elaine English
This year's Ambassador's Award recipient is an extraordinary community volunteer. She always has a smile, is interested in what you have to say and shares her enthusiasm for life. Elaine serves as an Island Ambassador, is on the Education Committee, and is a volunteer for Vegas at the Beach.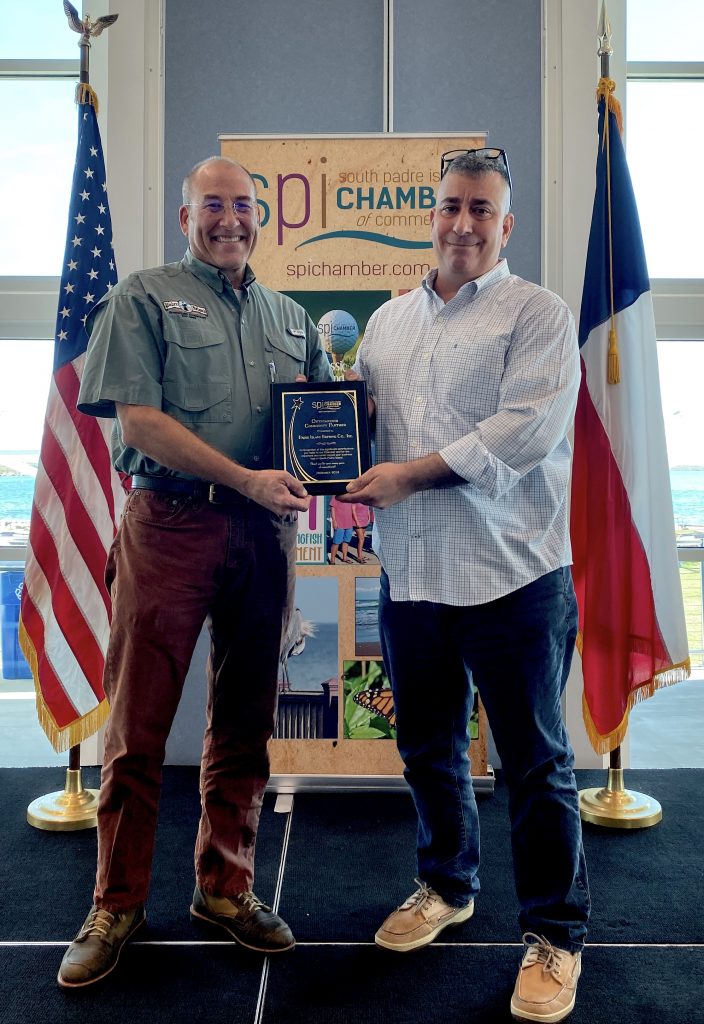 Community Partner Award
Padre Island Brewing Company
was recognized for everything they have done for our Chamber including their longtime membership, a venue for Coffee and Conversations, and dedicated sponsorship of our Ladies Kingfish Tournament. Mark Haggenmiller is always quick to volunteer and the Brew Pub's name can be seen listed as a sponsor for many community events.  Opening in 1995, Padre Island Brewing is an island icon as the Island's first and only micro brewery, and is the 2nd oldest brew pub in Texas.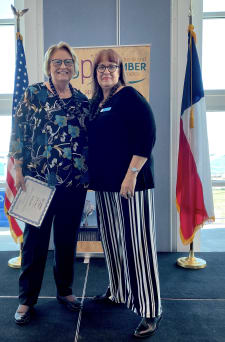 Kukui Award
Jeri Garrett
was presented the 2019 Kukui Award.  Owner of Cactus Flower, Jeri is a well-known South Padre Island business owner and has been a member of our Chamber since 1994.  Jeri served this past year on our Ladies Kingfish Tournament Planning Committee and made an immediate impact.  Her creative ideas, astute observations, and expert business experience brought fresh and beneficial changes to our 37th Annual Ladies Kingfish Tournament.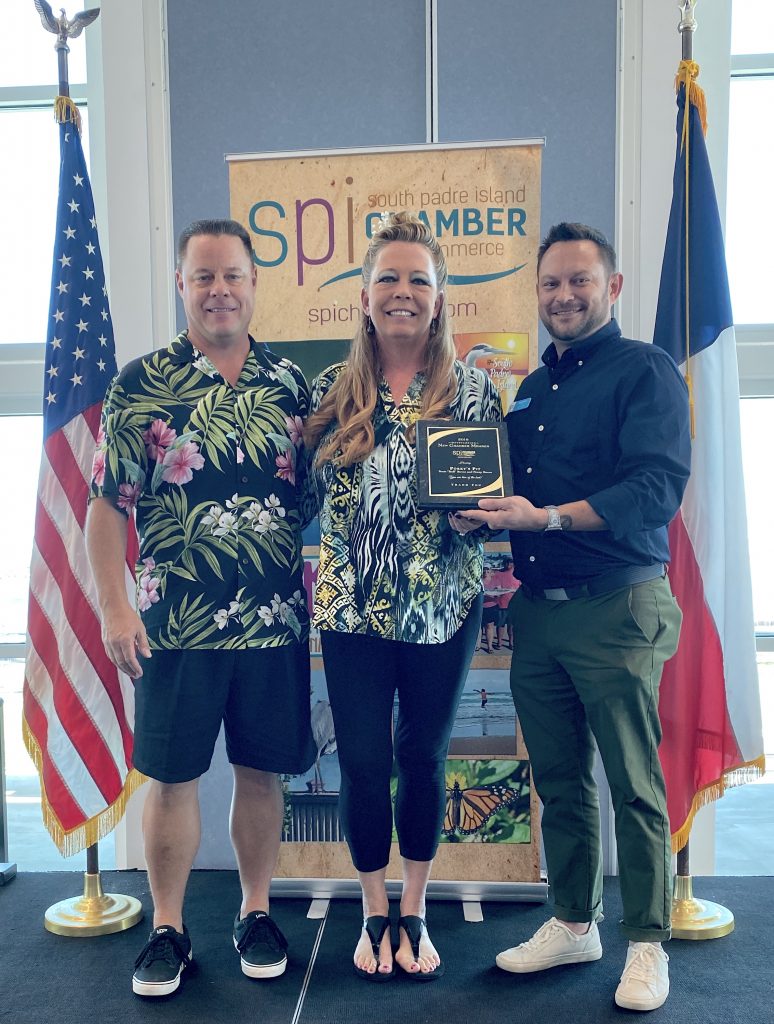 Outstanding New Business Member Award
Porky's Pit
earned the honor of the first Outstanding New Business Member Award.  The Leadership Awards Committee decided this year to recognize NEW business members who fully embrace and utilize the many opportunities our Chamber provides. By being fully engaged, Porky's Pit has become widely recognized and successful. They joined our Chamber about 1 year ago and have attended Chamber luncheons, participated in Member Showcase events, sponsored Vegas at the Beach, advertised in our annual Coupon book, attended Coffee and Conversations, and the list goes on!  All of that PLUS with the owners' extra-ordinary enthusiasm and zest for life they are very simply fun to be around.